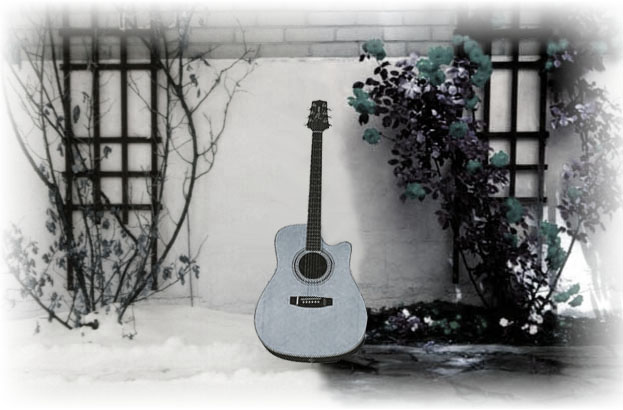 Larry's approach to the local music scene was a long time coming, dealing with many personal issues, including the recent loss of his father in 1999. Larry began writing music at the age of 14, and slowly found his way to many private weddings and events for friends and family.
His songs were much more divergent during his younger days, with a wider variety of styles in his music. Soon Larry was presented his first chance at musical exposure as a strolling minstrel at the Texas Renaissance Festival in 1994.
Even though Larry felt his true inspiration to be in a different genre of music, his tour of performing with the TRF lasted three years.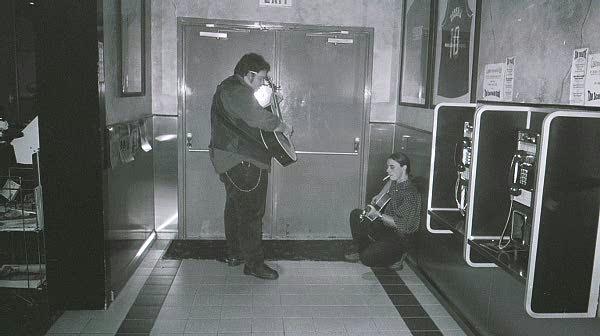 Determined to be heard, Larry entered the local music scene on his own once more in 1998, and began to find his true calling in music scene as a solo performer and songwriter. Writing songs from the top and at the bottom of the barrel, and anywhere in between, Larry continues to sing and write music as one of Houston's most indomitable songwriters.
Backed up by long time friends and fellow musicians like Bob Bridges and Dennis Walker, Larry has a sound as true as Texas, and more importantly, one that tells a story - one song at a time.

A resident of Houston Texas since his birth in 1975, Larry Louis Moon has played guitar since the age of 10. As time progressed, he began to see songwriting as a perfect means of expression, a way to say what was on his mind, and confide those feelings.
With a powerful rhythm and certain urgency in his voice, the words to Larry's songs relate to past and present experiences, referring to himself as well as others, places still around and long since gone.
Larry's musical style has been labeled as "Texas Roots", "Americana", "Alternative Folk", or "Contemporary Country", but it really is much more than that... it is a anthology of words from the heart, music of the soul, and food for thought.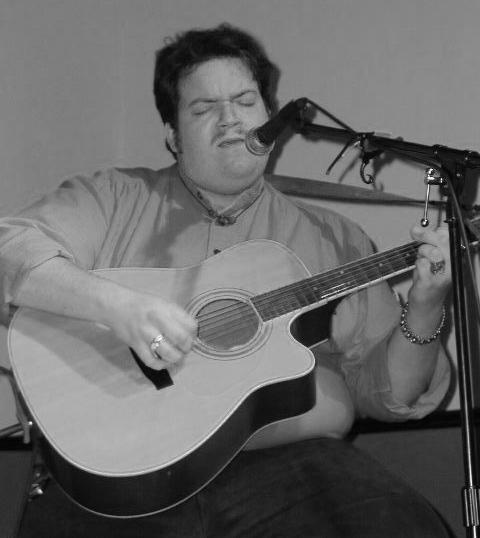 In 1996, Larry joined with a local Southern Rock band named Desert Rose, staying only a few months before deciding to venture out on his own. Playing the open mikes at venues such as McGonigel's Mucky Duck and Sherlock's Pub, Larry honed his fashion of songwriting, progressing through several band projects that came and went.
Most successful was Larry's last band, Nix Handel, which produced an eclectic sound that seemed to take strong footing. Sadly, after playing a short lived number of months, the band resolved to separate, and Larry walked away from the music scene to rethink his approach at it.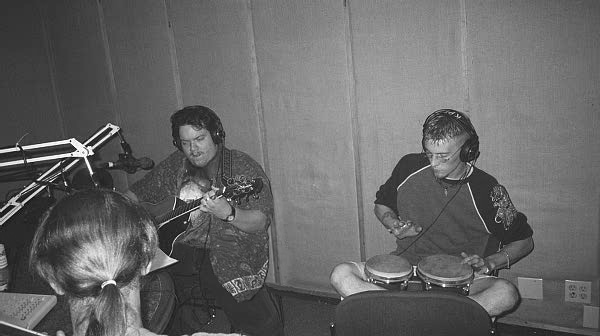 So if you get the chance, go and listen for just a moment to the music Larry plays. It's sure to surprise you. If it doesn't, well... the coffee is on us.
If you'd like to book Larry for a private show or event, or just to receive his biweekly online e-newsletter, just follow the contact link.
Constructed June 3, 2000 & Updated February 1, 2003
Copyright 1999, Moon Patrol Productions